What Do You Find "Pinteresting"?
By: Denise Lones
More The Zebra Report Articles
Time to Wind Down or Time to Wind Up?
Every year in mid-November I hear the same comment from agents: "Denise, the market is slowing down. I think I'll just wind things down, assume nothing else is going to happen, and then…
Report from the NAR Annual Conference
Last week, I had the privilege of attending the National Association of REALTORS® Conference in San Francisco. There were a number of highlights on my trip, including speaking to the…
The Teeter-Totter Approach to Selling
There are agents who are all about the relationship and agents who are all about the task at hand. Is one area of focus better than the other? This is a discussion that has provided debate over the…
The Peanut Principle
Whether by luck or by chance I have found myself being the proud "mama" of a number of amazing animals over the years. I have had dogs, ducks, horses, goats, deer (yes deer), cats,…
Managing the Headaches of Detailed Legal Contracts and Complex Transactions
Real estate transactions by nature can be very tricky. There are so many moving parts to a real estate transaction and so many things that can go wrong. That is why smart real estate professionals…
If you're already an aficionado of Pinterest, you'll know exactly what I mean by that question. And if you've never heard of Pinterest, let me be the first to introduce you to thisfascinating site.
A member of my team was an early adopter of Pinterest, and she shared information with me about the site last fall after using it for about six months.
So what exactly is Pinterest? Simply put, Pinterest is a website where users can curate theme-based images and collections. At its core, it's based on the concept of vision boards and social photo-sharing. Visual bookmarking is at the heart of Pinterest – and of course, there's a social networking component as well.
Think of Pinterest as a bulletin board where you can post anything – and everything – you're interested in, either for your own reference, or to share with others. On Pinterest, you can view and follow the collections of other pinners.
The site is ridiculously simple to use. A "pin it" tool is required to grab an image and source link so it can be added to your board. And you can "repin" items from other people's Pinterest boards, or from your computer.
Users typically create collections in their area of interest … and users have complete autonomy in naming, creating, and curating their Pinterest collections.
For example, my team member Laura has 27 boards on Pinterest, with titles as diverse as "the holding pen" to "I love vintage industrial design" to "great white kitchens." She uses the site to curate design ideas, save images for future projects, and to be exposed to a significant number of ides from others – people she wouldn't have the opportunity to meet in her daily life. Trish, also part of our Lones Group team, has 16 boards, covering decor, gardening ideas, quotes to live by, and photographic "eye candy".
Pinterest … by the numbers
Since its inception, Pinterest has grown dramatically. A study conducted by ComScore in November of 2011 showed that Pinterest has become a major player amongst the "big" social media sites.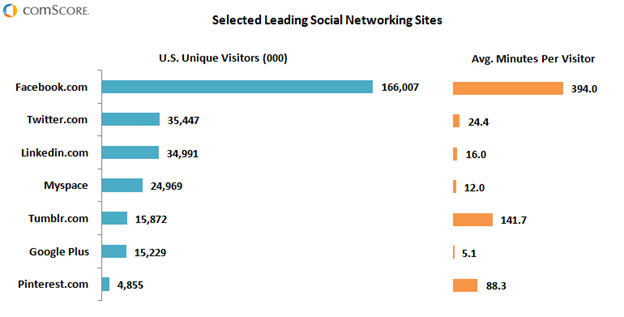 Take a look at the amount of time people are engaging on Pinterest – average minutes per visitor is the third highest of the sites listed!
And data collected by Ignite Social Media shows that Pinterest is of interest across age groups. Interestingly, 60% of Pinterest users have some college education.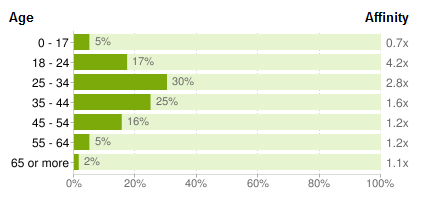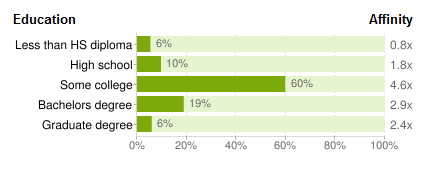 Finally, Pinterest is now the fastest growing site for referral traffic, or so the folks atShareaholic have discovered. That 3.6% number might look small, but it is virtually identical to both Google and Twitter's referral traffic numbers … and larger than the combined traffic driven from MySpace, LinkedIn, Google Plus, Reddit, and YouTube.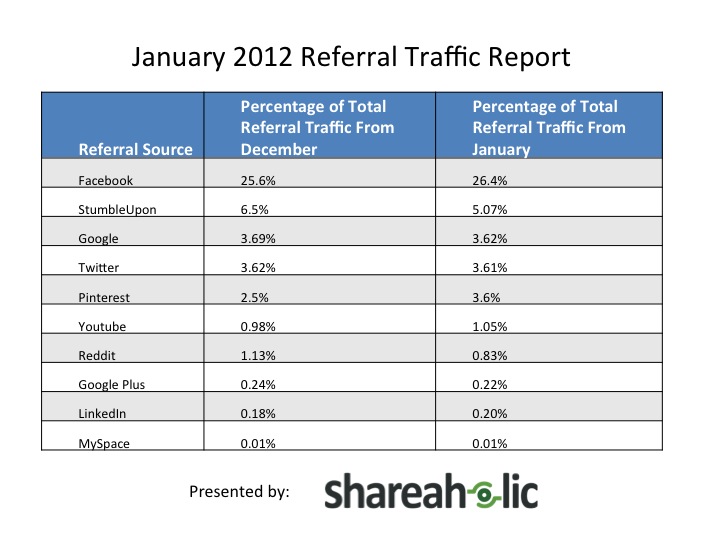 So, how can you become part of Pinterest?
Pinterest remains an "invitation only" site. You can request an invite, and hope that you get one from the site's manager. There's no guarantee that you will receive an invitation, or how long it might be before that invitation arrives. You can also request an invitation from a Pinterest member, which significantly speeds up the acceptance process.

How can you harness Pinterest's growing user base?
Pinterest was not created as a sales channel or commerce site, and there are some rules around what you can and cannot do on the site. The site states Pinterest shouldn't be used "purely as a tool for self-promotion". As a result, many individuals have discounted Pinterest as a business-generating tools … preferring instead to use it simply in its simplest form – as a bulletin board.
I have some ideas about how you could use Pinterest as a real estate agent … but I want to hear what you think. How do you think you could leverage Pinterest to help your business?
I also want to hear if you're using Pinterest. I invite you to take the short survey on our blog. We'll share the results in a future Zebra Report!